Welcome to the Website of Penny Evans
Practising in Kew, Victoria, Australia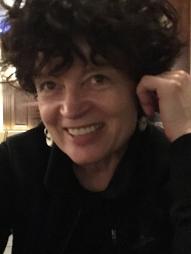 Penny Evans is one of Australia's leading couple counselling specialists. She is also a highly-regarded educator and supervisor in this area.
Penny was employed by Relationships Australia (Victoria) from 1984 to 2010 counselling couples as well as supervising and training professional counsellors in the coupe counselling speciality. From 1995 to 2010 she was RAV's Professional Education Manager, and remains a member of the organisation's training team teaching in the Specialist Course in Couple Therapy. She also teaches at La Trobe and Swinburne Universities.
In 2005, through Penny's initiative, RAV came to an agreement with the Bouverie Centre (La Trobe University) to conduct a Master of Couple and Relationship Counselling. The program ran until 2012 and became the benchmark course for this field in Australia.
Penny has been in private practice since 1995, providing couple counselling services and supervision for professional counsellors.